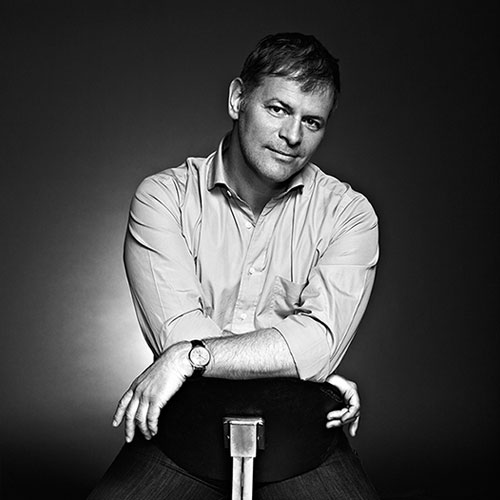 THE BRAND
Since 1986, PHILIPPE FERRANDIS creates jewellery sets and accessories always different and spectacular.
QUALITY OF CREATIONS
Semi-precious stones, wood, glass paste and crystal are set within wrought metal. Nacreous pearls are handcrafted in the south of France, glass stones are handcrafted in Bohemia. Resin elements are made from wax or metal moulds.
MATERIAL SELECTION
Philippe Ferrandis pays great attention to the choice of materials he uses. These are noble, natural and refined.
PARISIAN WORKSHOP
All the jewels are designed and manufactured in its Parisian workshop.
THE PATH
"I knew what path I had to follow the day I discovered an antique brooch in my grandmother's jewellery box." Philippe Ferrandis was born into a family of artists. From childhood, he was attracted to jewellery through its many representations in art and painting.
As a matter of course, he created his first collections and launched his brand in 1986.
EARLY COLLECTIONS
His style and audacity soon seduced great Parisian fashion houses such as Balmain, Nina Ricci, Givenchy, Chantal Thomas, Oscar de la Renta, Carolina Herrera…
He was soon to create two seasonal collections each year to the rhythm of the fashion seasons. His unmistakable style, a mix of baroque and contemporary, his use of semi-precious and natural materials combined with crystals and Bohemian glass, was soon being worn by elegant and adventurous women.
SOURCES OF INSPIRATION
His sources of inspiration are diverse; nature, history, civilizations serve as starting point for his creations, which combine a demanding work of metals and a very personal intuition of the enhancement of precious elements. Philippe Ferrandis's jewellery subtly mixes pearls, resins, crystal, stones (such as amethyst, smoky quartz, turquoise or rock crystal) with pieces of wrought metal.
Attaching a great importance to the choice of materials, he has been able, over the years, to surround himself with the best craftsmen and young graduates of Parisian jewellery schools.
PRESTIGIOUS LABEL
This workshop, a melting pot of talent and know-how, has earned it the prestigious EPV (Living Heritage Company) label. His spectacular creations have met with great commercial success and are sold in many sales outlets around the world. In Paris, his collections are to be found in one of his three stores.
PHILIPPE FERRANDIS & SWAROVSKI
PHILIPPE FERRANDIS & SWAROVSKI